Kym's Angels Makes Surprise Investment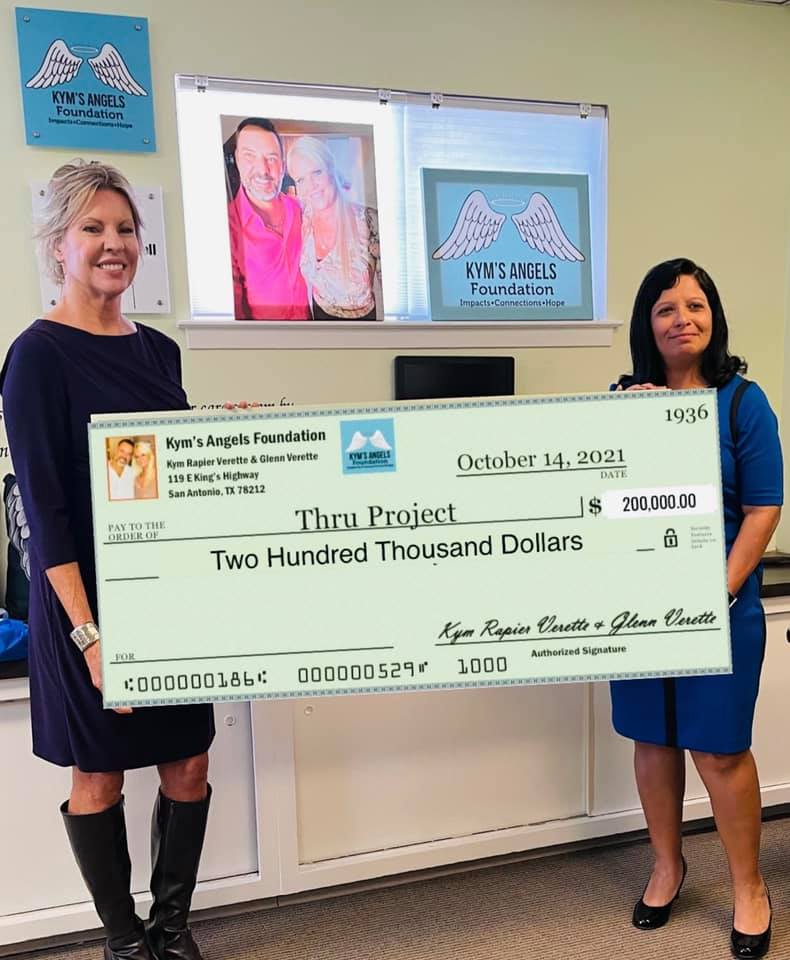 Support that creates positive change for the San Antonio Community!
It's not often you meet two people with such a huge passion for supporting others and lifting communities in need. Kym Rapier and Glenn Verette are those people. This year alone, they have given over $17 million dollars to nonprofits across the United States.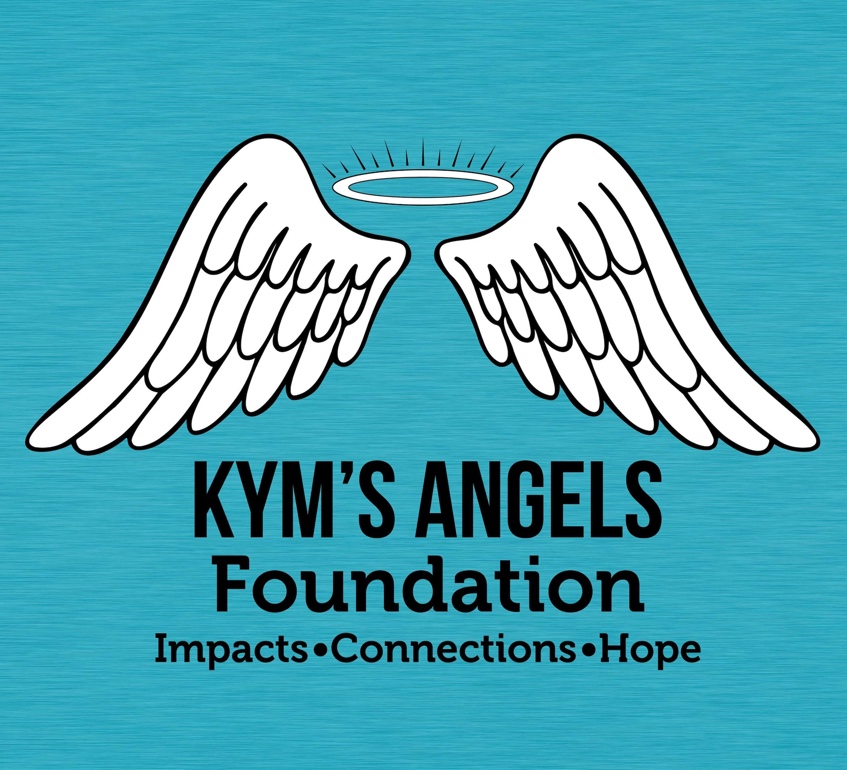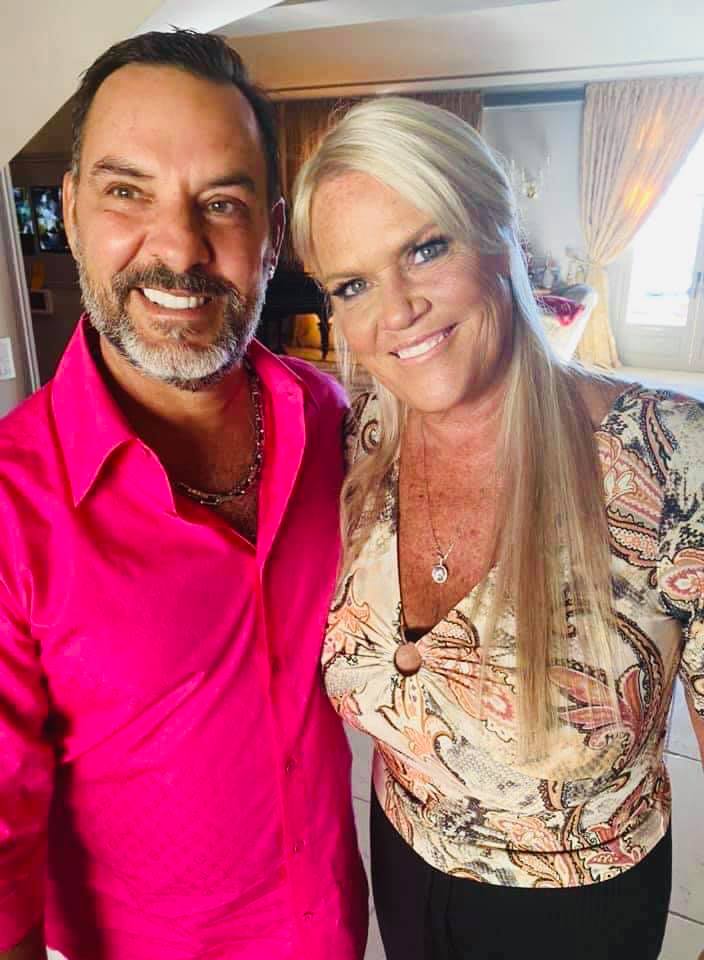 Helping to ensure that we can fulfill our mission, Kym and Glenn Verette, with Kym's Angel Foundation, has consistent supporters of THRU Project.  The couple honored us with a donation of $120,000 in 2020, and recently, Yolanda Valenzuela, spokesperson for the Kym's Angel Foundation, surprised us with an additional $80,000!
We are absolutely thrilled and eternally grateful to have their support and are excited to see this next chapter in THRU Project's future unfold. Together, we are making the San Antonio community stronger and reducing youth homelessness by offering stable, supportive housing to San Antonio's current and former foster youth.
What we know about Youth Homelessness:
An estimated 550,000 unaccompanied youth and young adults up to age 24 experience a homelessness episode at least once for longer than one week. More than half are under the age of 18.
More often than not, youth who become homeless have experienced family conflict, significant trauma, abuse, or have been involved with the juvenile justice system.
These are the very same traits as youth who age out of the foster care system. Living within the foster care system significantly increases their chances of becoming homeless. Almost half of all homeless individuals have been in the foster care system at some point in their lives.
Once a young person in foster care turns 18 or 21 (depending on the state), their support system vanishes. Gone are caseworkers, state-appointed guardians, and conservators. They now find themselves facing adulthood alone with no guidance, resources, or anyone to turn to for advice.
This is where THRU Project comes in. Knowing that 20% of young adults become homeless the moment they age out of foster care, we created a one-of-a-kind supportive housing program specifically designed to give foster youth a safety net as they transition into adulthood. The Next Step Housing Program was started in 2018 with funding from The Nancy Smith Hurd Foundation.
Youth in Next Step Housing:
Are provided an apartment, rent-free, for one year
Open a personal savings account and are required to save a percentage of funds each month while in the program
Are taught crucial financial life-skills like budgeting, paying off debt, and planning for the future
Since beginning the program in 2018, 17 young adults have successfully graduated from the housing program. They are living independently in their very own apartments.
Over the last three years, we have expanded our Next Step Housing Program by becoming 1 of only five providers of the state-funded Supervised Independent Living Program (SIL) for youth who opt to participate in extended foster care until they turn 21. The need for safe, affordable housing options far outweighs the supply. These programs are vital to ensuring positive outcomes for our most vulnerable population, foster youth.
Together we are making the San Antonio community stronger!