A Very Special Christmas for Former Foster Youth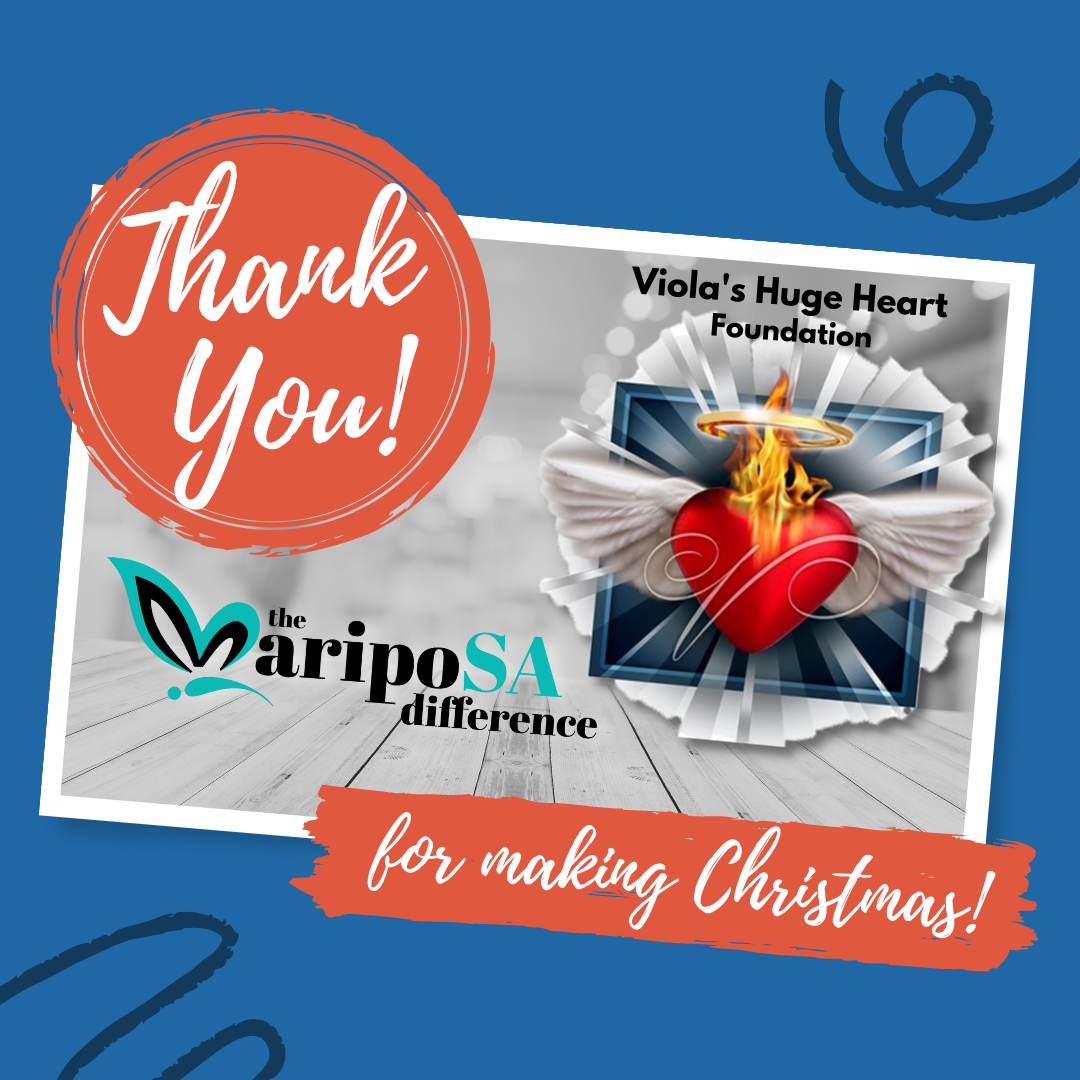 Through the Viola's Huge Heart Foundation, a foundation that honors their mother's legacy, the Barrios Family wanted to ensure the foster teens and former foster youth of THRU Project had an extra special Christmas. For foster youth the holidays can be the most difficult time of year, having been removed from the only family they have ever known and after years of moving from placement to placement, there are no gifts under tree with their names on them and no one to celebrate with.
Huge Hearts. Unbounded Generosity.
The Barrios Family, a long-time supporter of THRU Project, made sure that no one was forgotten this Christmas season. Not only did the Viola's Huge Heart Foundation donate $20,000 to THRU Project so that we could gift each youth in our program a $100 gift card, but The MaripoSA Difference, upon hearing of the Barrios Family's generosity, matched the $20,000 donation, offering youth gifts to their favorite places to shop with handwritten notes of love and support.
Making the Season Bright for Youth Who Age Out of Foster Care
200 youth received Christmas cards containing a total gift of $200! Tabitha, a THRU Project youth, said "Normally, I'm lucky to get a phone call for Christmas. I can't believe there are people out there who care this much about us. I am just so thankful for this!" THRU Project Programs Manager, Chris Lopez received several calls from youth who wanted to share their surprise at this generosity, "everyone was just blown away by these gifts. It was a very Merry Christmas for our youth."
View the below video to hear some of our youth express their sincere thanks for these very generous gifts!