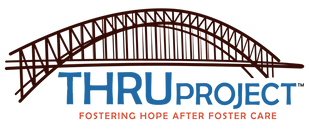 THRU Project's growth in the nonprofit sector has accelerated immensely in the past five years. In that time, we have added several high-value programs — housing, employment resources, and communication/transportation support — to serve foster teens and former foster youth of Bexar County, Texas and surrounding areas.
This growth can be attributed to our staff, who possess strong experience in social services pertaining to youth with a history of foster care, as well as careful selection of board members who bring to the table a varied, but balanced set of business skills as well as a high level of passion for advocating for foster youth.
Below are the positions for which we are currently hiring.