Annual Mentor and Mentee Award Recipients
THRU Project's 2023 Betting on Success Casino Night Gala exceeded all expectations, marking a kickoff to their remarkable 10-year anniversary journey. Since 2023, THRU Project has been a support for nearly 1,000 youth with a foster care background. What began as a visionary project by their co-founders has developed into an array of programs to help foster independence for youth. Over the years, THRU Project has expanded its services to encompass rent-free apartment-style housing, life skills workshops, cell phone data plans, and transportation assistance via bus passes or rideshare. They proudly announce their latest initiative, BreakTHRU, which will provide cost-free mental health wellness services.
Each year, a mentor and youth are awarded the Cecilia Ormond Fostering Hope Award and the Elaine Andries Hartle Mentor of the Year Award. The Fostering Hope Award is presented to a youth displaying incredible growth and resilience, and the Mentor of the Year Award celebrates a mentor's positive impact on their youth.
This year, the Fostering Hope Award was awarded to Khristan Taylor. Despite navigating the challenges of transitioning to a new apartment and grieving the loss of her father, Khristan's determination drove her to achieve a bachelor's degree in psychology in December 2022. She is not only a devoted friend, but also a shining role model within the THRU Project community. During her speech, Khristan said, "It is in times like this I cannot be more grateful for all THRU project has done for me. During my undergrad coursework, they provided me with a home when I was without one. THRU Project provided countless resources over the past couple of years, and they provided a mentor for me who I would now better describe as family."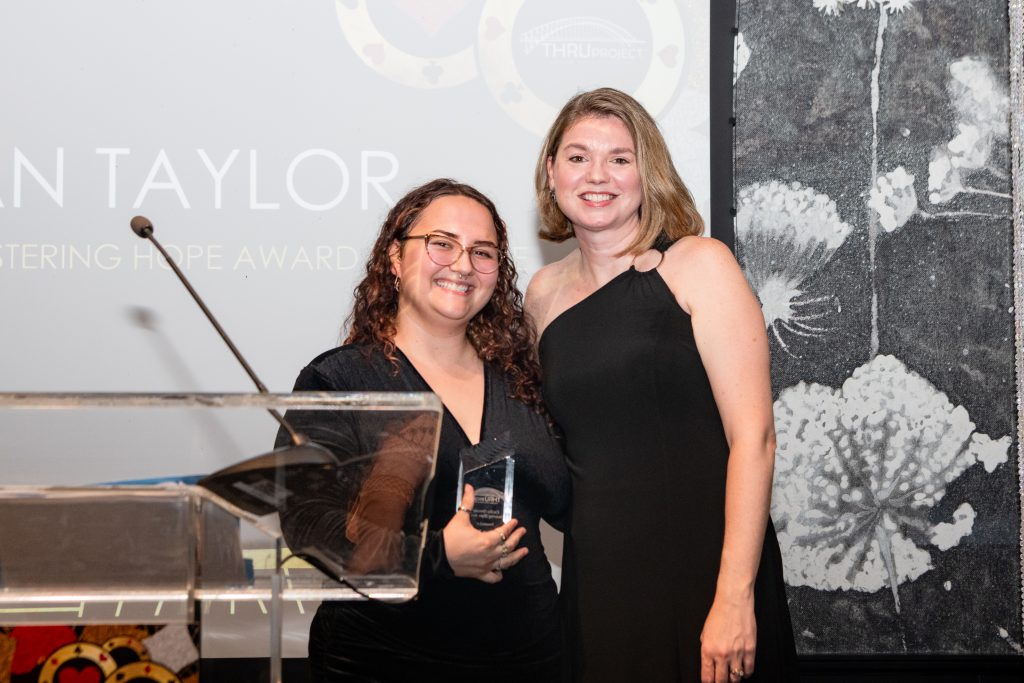 The Elaine Andries Hartle Mentor of the Year Award was awarded to Lauren Jones, an amazing mentor with over two years of dedicated service to THRU Project. Through her guidance, her mentee, Heidi, has grown socially, mentally, and academically. Heidi said, "My mentor's influence in my life has been transformative, assisting me in setting and realizing career goals." During their time together, Lauren teaches Heidi how to craft, cook meals at home, and other significant life skills. With the help of Lauren, Heidi completed a college application and got accepted into Alamo Colleges! She continues to attend school, with Lauren continuing to help her in her academic career.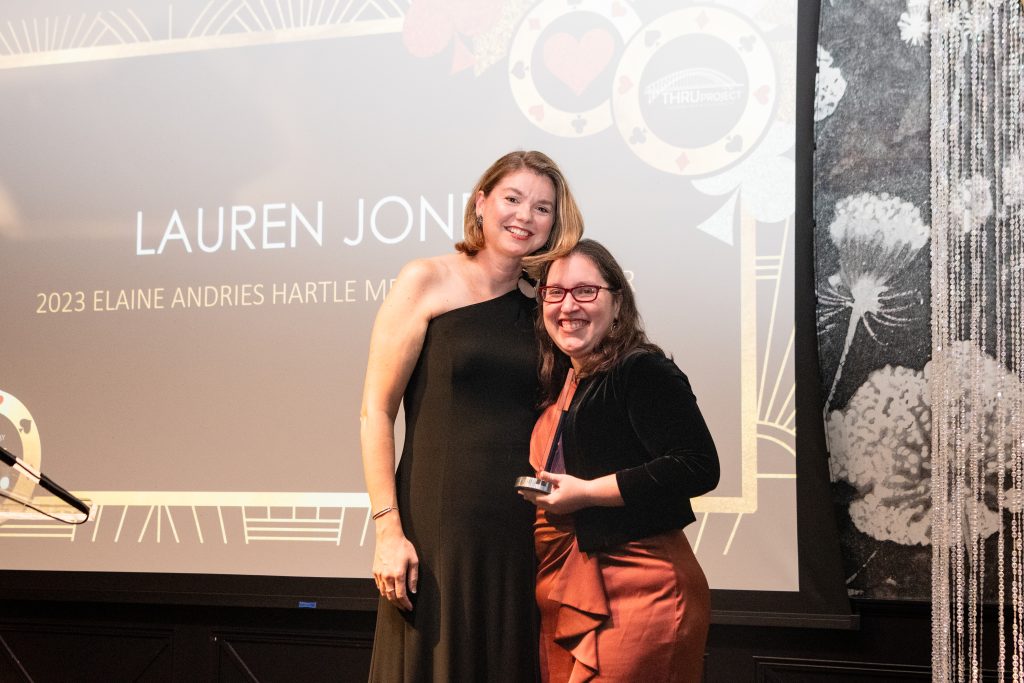 Thank you to Valero, the gala title sponsor, for being champions for youth with experience in foster care. Your support has made a lasting mark on the lives of young individuals, empowering them to realize their full potential and envision a brighter future.