Foster Care Survivor, Covid and 19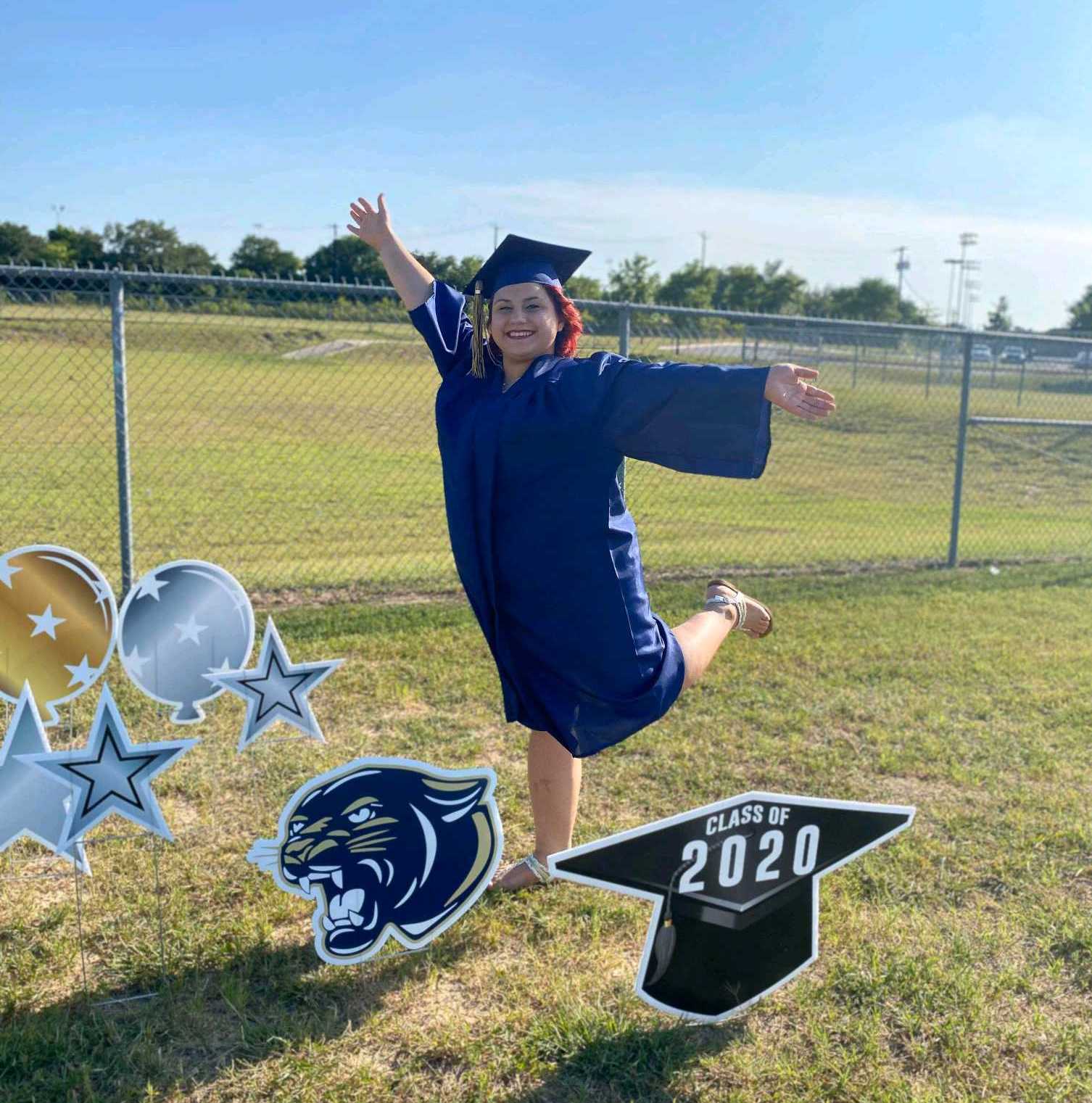 Estella was 13 years old when she was placed into foster care after enduring sexual physical and emotional abuse living with her biological mom and step-father . She was an emerging teenager without a support system or guidance to steer her toward adulthood. Now 19, she is on her own to figure out how to survive in the world.
Estella has been living with her brother since leaving foster care, but it's temporary at best. She's struggling to learn how to be an adult, to take control of her life and to plan for her future. The foster care system didn't prepare her for real life after turning 18, she said, but THRU Project is helping make this difficult transition easier.
THRU Project is a San Antonio-based non-profit that bridges the gap between foster care and adulthood for youth who age out of the system by providing them with mentors, free bus passes, cell phones, life skills training and affordable, stable housing.
Foster children are less likely than other youth to have learned basic life skills, such as getting a driver's license, applying to college, leasing an apartment, getting a job and paying bills. When they leave foster care, they are far more likely to become homeless, jobless, substance abusers and victims of crime and sex trafficking.
​ "(Foster) care doesn't prepare anybody to be on their own. I felt like I wasn't ready. I thought I was, but it's totally different out here," Estella said. "I was lost. I didn't know what to do. I didn't even know who to call, how to get to my appointments or anything. I can call people in THRU Project, and they don't just blow me off. They're there."
During this Covid-19 shut down, THRU Project and Estella's mentor are responding to meet her needs, alleviate her fears and build her up when so many others in her life have let her down. Youth, mentors and staff are meeting online to socialize, take life skills classes and ask questions about navigating these uncertain times.
"They always respond. They love the youth, and the people who work there do it not because of the pay. They do it because they really do care. A year ago, nobody cared. THRU Project has helped me way more than foster care did. THRU Project actually opened doors for me," she said.
Estella graduated high school in June 2020 and attributes her mentor Melissa, an elementary school teacher, for pushing her achieve that goal.
"She's helped me with a lot. If I do have a problem, I just go to her. She helps me with the things I allow her to help me with. We already know each other's boundaries. If I want to just vent to her, she doesn't want to push me away. I've never had a mentor like her. For her to be my side is very amazing…there are a lot of people I've pushed out of my life and, no lie, I've tried to push Melissa out of my life. It's just that I didn't want to get close to her and lose her. Now I know when I let a person in, and I get vulnerable, when they leave it doesn't mean they take a part of me with them."
The cell phone provided by THRU Project helps Estella keep in touch with her mentor, THRU staff, her doctors and the friends she can't see because of Covid-19. Estella is mostly homebound, dealing with some serious medical problems and a compromised immune system, but she's still pressing forward. She is applying to attend San Antonio College, which she believes will open doors to many new opportunities, including a place to live on her own. It's a big step toward taking control of her life, including her medical care and housing, after years of being told her disabilities would hold her back.
"In care, I was told that I was mentally unstable and that I couldn't do this or do that. CPS had all control over my medical care," she said. She learned to abide by what she was told, she explained, until she gained access to her records.
"Everything I thought I knew about me was different. There were several things I didn't know about myself, and so I didn't know what to think at that point. I'm a stronger person than I've ever been, but people don't see that because all they think about is the labels that were put on me."
But Estella isn't letting the past, or those labels, define her. Now the only label she wants attached to her name is the one defining her career.
"I want to be a neonatal nurse. My grandma was a nurse. She was a delivery nurse, and she was the first person to take me in. I've always had a passion to help. I've wanted to be a neonatal nurse since I was 15 years old, and I've never changed my mind," she said. "I need to keep my mind straight on the path that I want, that I'm choosing to go.
"THRU project can help me get there, mainly because they're by my side. I do have complete community," she said. "THRU Project says you're going to go as far as you want to go. If I didn't have their support, I don't think I'd be where I am. For me they've been a big, big help in my life."
To continue providing support for Estella and other former foster youth, THRU Project needs ongoing support from the San Antonio community, businesses and corporate partners to continue providing these crucial services. The need still exists for foster youth, perhaps even more since the disruption from this pandemic.
These youth can achieve success as young adults —THRU You, our individual donors and sponsors. Make a donation today to help these youth achieve success!
Verina Palmer Martin is a retired journalist and a board member for THRU Project. She can be reached at [email protected].