Announcing Our 2021 Gala Honorary Chair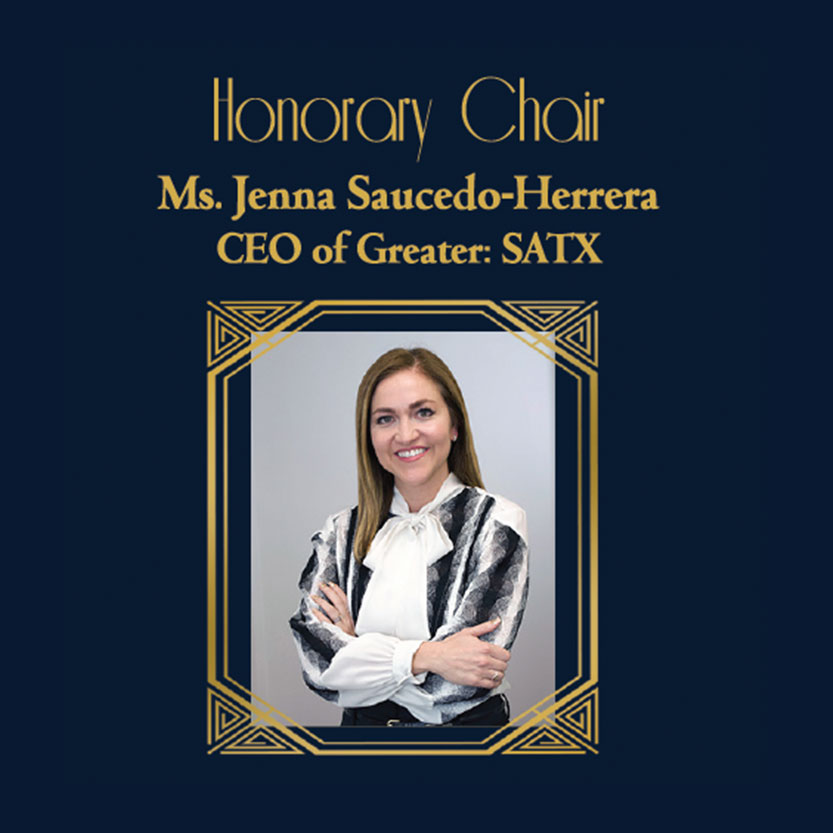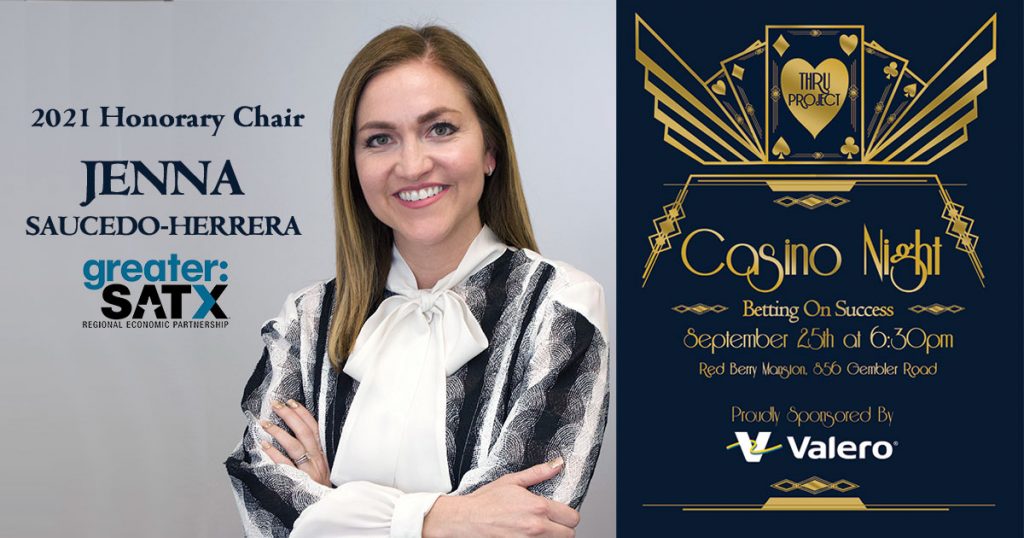 Ms. Saucedo-Herrera serves as President and CEO of Greater: SATX, the nonprofit formerly known as San Antonio Economic Development Foundation. Since 2016, Saucedo-Herrera and her talented team have lead economic and workforce development for the San Antonio, Texas region. Greater: SATX's regional partnership:
► Recruits new companies
► Creates global business relationships
► Helps local companies grow
► Builds the local workforce
Allison Craig, THRU Project's 2021 Gala Co-Chair says the decision to approach Ms. Saucedo-Herrera as Honorary Chair came down to the fact that, "Our missions align, I strongly believe that. Whereas Greater: SATX is focused on job growth in San Antonio, THRU Project is also focused on job growth for our youth."
Prior to the pandemic, THRU Project launched a new initiative to boost employment opportunities for foster teens and former foster youth with its THRU Works Program:
► Recruits local companies
► Creates local business relationships
► Helps local companies understand the background of teens from trauma
► Builds a job bank for youth of foster-friendly employers
In July, THRU Project hosted its first ever Career Fair with partnering employers and considering its record turnout of youth, it was a huge success!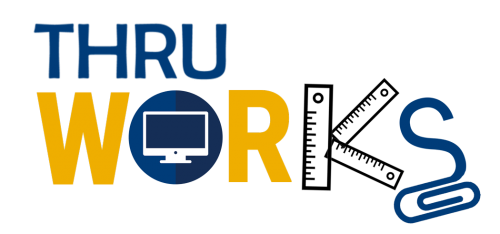 Employers interested in learning more about our THRU Works Program and to post job opportunities, contact
[email protected]
or
click here
.
The great hope with the start of this new relationship with Ms. Saucedo-Herrera and Greater: SATX is that THRU Project brings its youth and their unique needs to the attention of those making the greatest impact in our city for jobs and employment. "Foster youth that age out of the system are the most forgotten," says THRU Board Member Anne Gerber, "they turn 18 and are just supposed to be ok to make it on their own. In the past three years, THRU Project has worked hard to sharpen its focus on two of the biggest puzzle pieces affecting stability after care: Housing (Next Step Housing Program) and Employment (THRU Works Program)."
Ms. Saucedo-Herrera will speak on the subject at THRU Project's Casino Night Gala on September 25th. "Jenna has a heart of gold and her drive is inspiring," says Ms. Craig, "She sets goals and just crushes them. I have the upmost respect for her."
There are still sponsorships available for the 2021 gala as well as individual tickets.