Introducing Our New CEO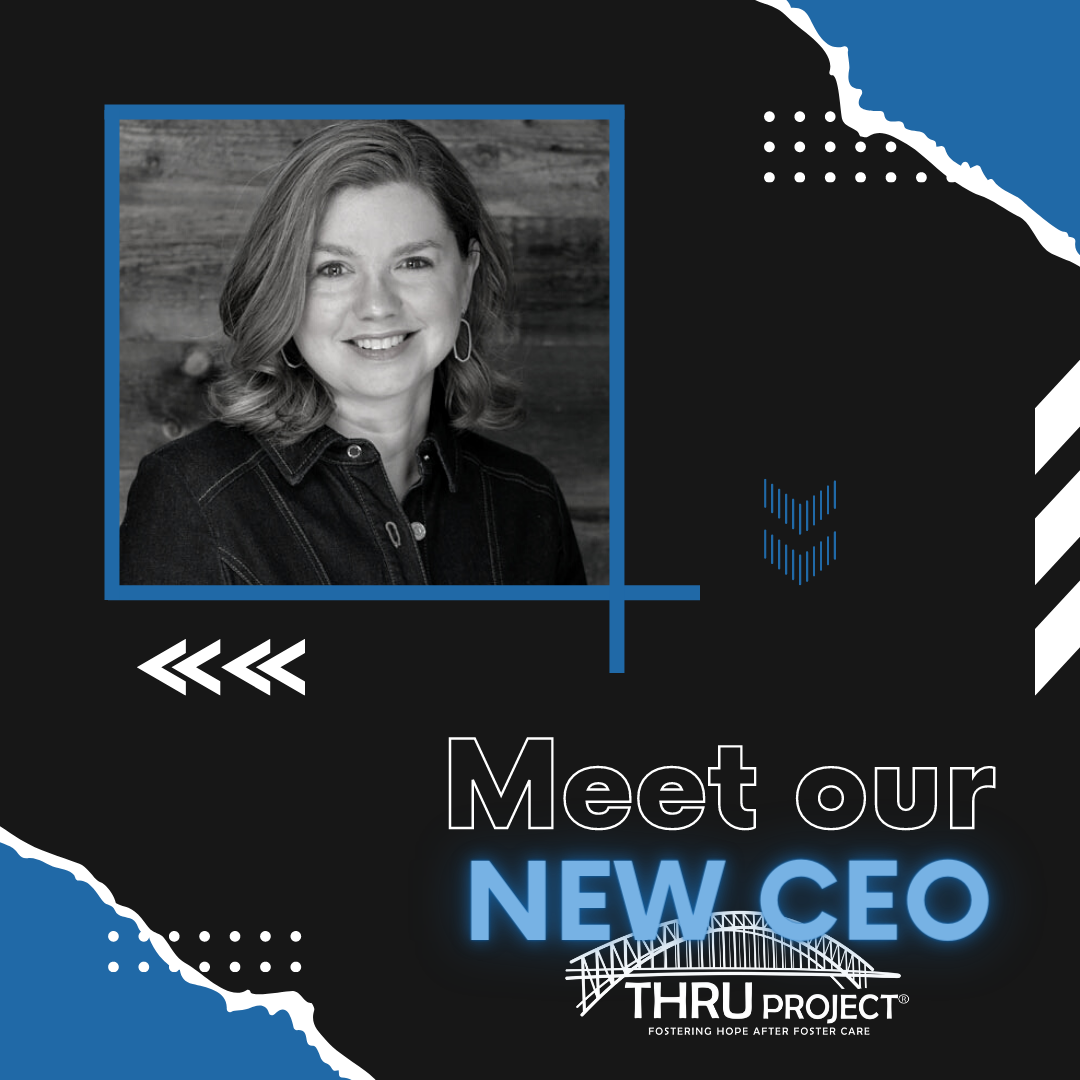 THRU Project announced today that effective immediately, Elaine Andries Hartle will step down as CEO of the 10-year old nonprofit that provides transition services for youth who age out of foster care. She will be succeeded by Courtney Laverty, a nonprofit development leader who has worked for national organizations such as the United Way and CASA as well as grassroots organizations specializing in teen counseling, housing for foster youth, and mentoring.
"After ten years of building THRU Project with our incredible staff, board, donors and volunteers," said Andries Hartle, "I know it's time to step down so someone of Courtney Laverty's caliber can take this organization to the next level and we may serve even more of the young men and women transitioning out of the foster care system in Texas."
Laverty, a nonprofit veteran with over 20 years' experience, most recently served as Development Director of Hemisfair Conservancy here in San Antonio and at Hill Country Daily Bread Ministries in Boerne. "What I love most about working in the nonprofit community is the opportunity to meet people from diverse backgrounds who are passionate about empowering others and strengthening our community," Laverty said.
Laverty holds a Master in Public Administration (MPA) from Northern Illinois University and a Bachelor of Science in psychology from the University of Illinois. Laverty's commitment to the fundraising profession led her to become a Certified Fund Raising Executive (CFRE) in 2020. The momentum of recent growth and expansion of THRU Project's mission will be enhanced by Laverty's extensive experience in planning and executing capital campaigns and annual giving programs, engaging major donors, and grant development.