THRU Project Receives Steve Wick Innovative Program Award for Youth Services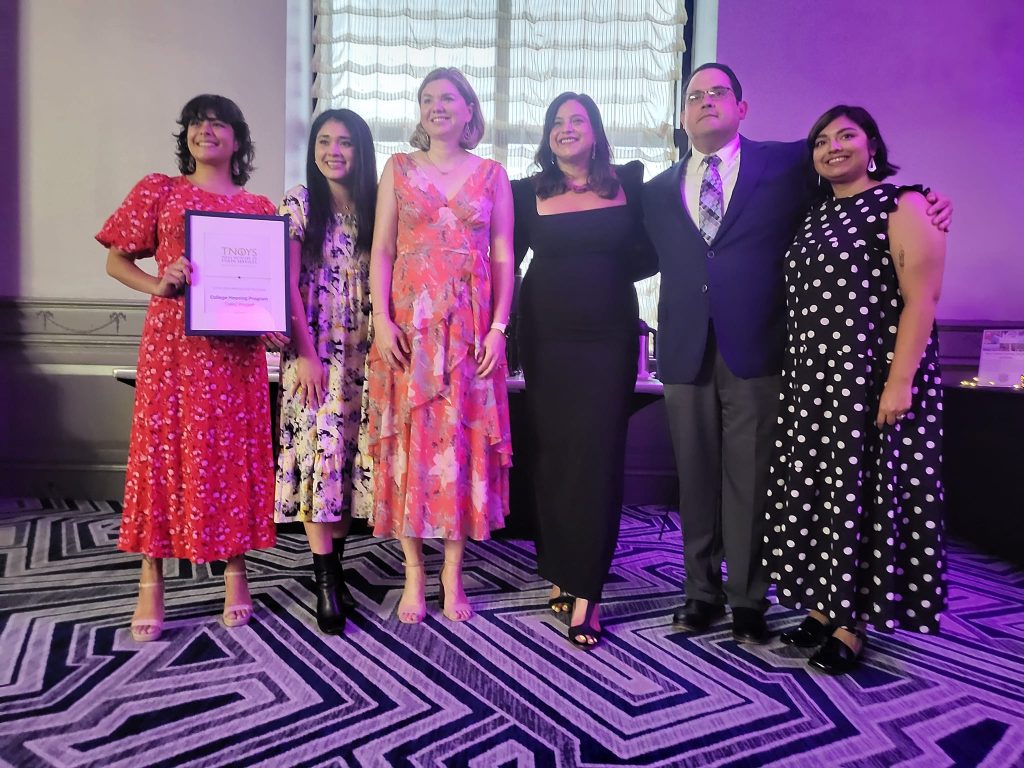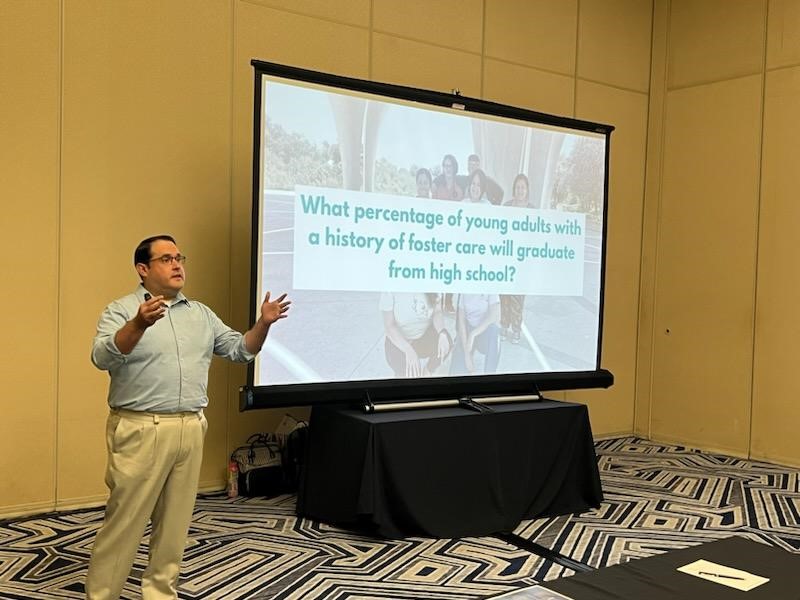 FOR IMMEDIATE RELEASE
San Antonio, Texas- June 15, 2023
THRU Project, a San Antonio area nonprofit organization dedicated to supporting and empowering young people aging out of the foster care system, is proud to announce that it has been honored by the Texas Network of Youth Services (TNOYS) with the Steve Wick Innovative Program Award at their annual conference. This recognition is bestowed upon organizations that introduce new, expanded, or innovative programs, making significant contributions to the field of youth services in the state or across the nation.
During TNOYS' 40 Years of Brilliance Gala, the network's founder, Steve Wick, for whom the award is named, presented the award in recognition THRU Project's new College Housing Program which has served 30 young people with lived experience in the foster care system since its launch in May 2022. These young adults are provided with rent-free apartments so they can concentrate on their postsecondary education without worrying about the risk of homelessness. Each participant saw at least a half letter grade improvement in their academic scores thanks to the support provided to them by THRU Project's dedicated staff members.
The Steve Wick Innovative Program Award, named after the renowned advocate for youth and champion of social change, is a testament to THRU Project's commitment to developing groundbreaking initiatives that address the unique challenges faced by foster youth. By providing vital support and resources, THRU Project has emerged as a beacon of hope for thousands of young individuals transitioning out of the foster care system.
"We are incredibly honored to receive the Steve Wick Innovative Program Award," said Courtney Laverty, CEO of THRU Project. "This recognition not only acknowledges the hard work and dedication of our team but also shines a light on the urgent need to support and empower young adults who are preparing for life after foster care and doing their best to build a solid foundation for their future."
THRU Project's programs, focused on providing a continuum of care, has revolutionized the way youth aging out of the foster care system access crucial services and guidance during their transition. Through a network of dedicated volunteers and mentors, THRU Project offers one-on-one support, life skills training, educational resources, and career development opportunities. By focusing on the unique needs of each individual, THRU Project has successfully fostered independence, resilience, and a sense of belonging among foster youth.
A current housing program participant, Elizabeth P., shared, "I don't think there are any words to describe how thankful I am to have found THRU Project. I don't have parents to help me out, but I do have them, and that's the best kind of support. I'm all settled into my apartment and I'm counting my blessings. Being in a nice place like this wouldn't have been possible without them. I am forever grateful and promise that one day in the future I will be able to give back as much as has been given me. I wouldn't be accomplishing the things I have now without this program."
The Steve Wick Innovative Program Award serves as a testament to THRU Project's unwavering commitment to making a difference in the lives of foster youth. It recognizes the organization's exceptional efforts in creating a transformative program that has become a model for this nonprofit sector.