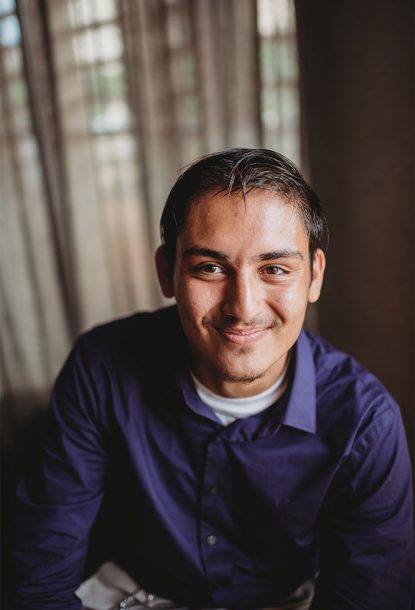 "I can say if THRU Project wasn't around, I don't know where I would be today… THRU Project opened that door to say, 'you're going to have a nice, bright future for yourself'"
Michael treads though life carrying the weight of anger, guilt, regret, depression, and fear of being judged for his sexuality. Reflections of his past are blinding him from seeing the future.
The 19-year-old's voyage to adulthood since aging out of foster care has been fraught with complex feelings about his identity, his adoptive mother and his mental health.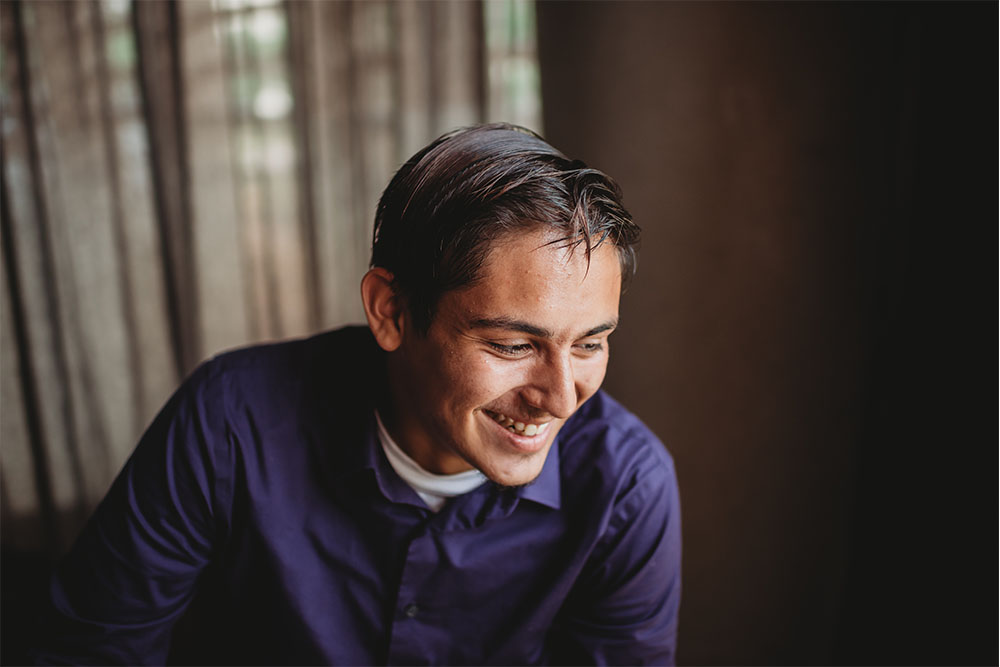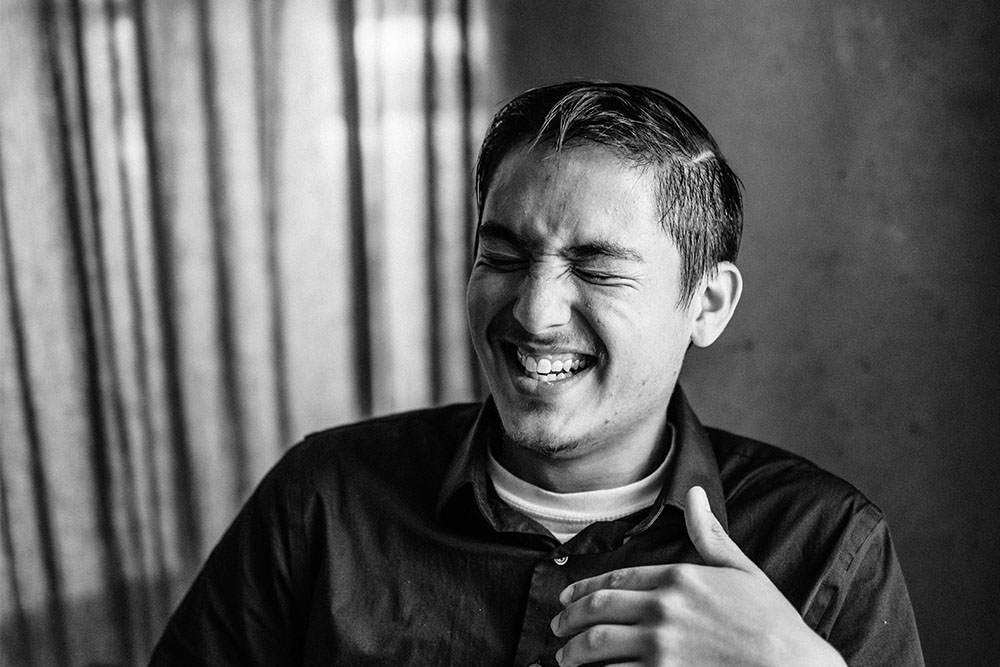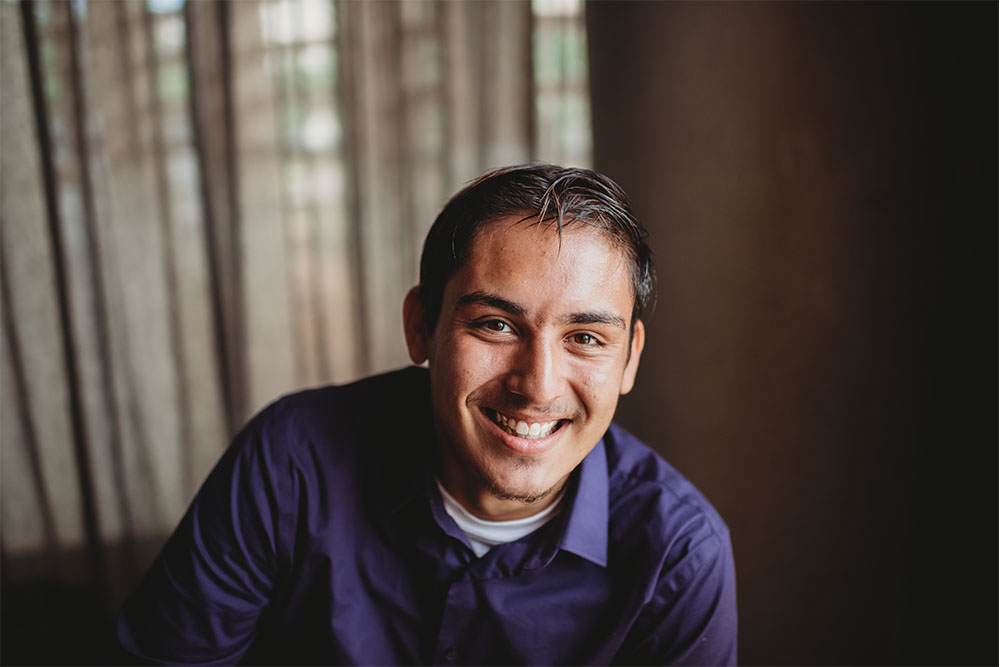 Michael entered foster care as a baby and was adopted at the age of three. His relationship with his adoptive mother is complicated: He loves her and wants to make her proud—even though they clashed severely since she mocked him when he told her he was gay.
"She literally took me to a mental hospital," he says about coming out to her. "She was like, 'oh, it's just a phase.'"
Still, he wants to be her first child to graduate from college, to become a teacher, and be successful.
"I want to show her that I can accomplish anything through my life, even though it's rough right now," he says. "I love her for everything she has done, even though I treated her like trash when I was growing up… which I still regret to this day."
As a teen, Michael ended up back in foster care as he grappled with his mental health. He says his adoptive mother wanted him to the help he needed, but after aging out of the system at age 18, he was homeless and without guidance to get his feet on solid ground.
It's a common story for former foster youth who age out of foster care. This overlooked population of youth has an appallingly high risk for homelessness, unemployment, addiction, pregnancy and incarceration. Many suffer post-traumatic stress, depression, anxiety and other mental health problems.
THRU Project, a San Antonio non-profit, helps former foster youth transition to independent adulthood by connecting aged-out foster youth with social service agencies and other non-profits that have resources to help them. THRU Project provides the youth with mentors, cell phones, bus passes, life skills training and safe, affordable housing.
"I was struggling to have my own phone," Michael says. "When THRU Project came in my life, everything just turned around to where I'm able to contact friends, stay up to date with the news and actually talk to my mentors. I talk to my mom."
THRU Project's mentor program has given Michael someone he can call for advice, or just to talk through his emotions. His mentor also calls to check on him. "I know I have someone that's saying, 'We care for you. Just don't try to hurt yourself. We can help you,'" he says. "I'm able to talk to someone about the problems I'm going through, (to ask) can help me or give me resources or try to help me in the right path."
Michael is living in an apartment now and just started new job as he works toward getting his GED.
"The hardest thing was for me is to have my own apartment and try to handle it by myself," he says. "I'm still struggling to this day… I'm trying to get food stamps back to get me food… It's actually easy now since I'm connected with THRU Project because they're saying, 'Michael, do you need anything? We know you're struggling… Just let us know.'"
He says he's trying to get back into extended foster care as he focuses on improving his mental health and moving forward. He has overdosed in the past, and so he fears taking the medications he needs.
Hope is a teetering belief for Michael.
"I might look happy on the outside… but down to my inside, I know I'm hurt, been abused and felt like I'm useless, worthless, and I can't do nothing with my life… I'm tired, stressed out, wanting to cry a lot because life has been hard to where I almost feel like I shouldn't be living… I was going to commit myself to a mental hospital because that's how bad it has been getting, and I don't want to do that," he says.
"I don't see a future for myself, but I actually believe that everyone is helping me, and that's why I feel like I should be staying here."
Michael says he does hear the encouragement THRU Project staff and others offer him: "Don't give up… We know life is rough as right now for you… We understand what you're going through… Believe in yourself."
"I can say if THRU Project wasn't around, I don't know where I would be today… THRU Project opened that door to say, 'you're going to have a nice, bright future for yourself,'" he says.
"And that's the only reason why I'm still standing here today."
To help former foster youth like Michael: