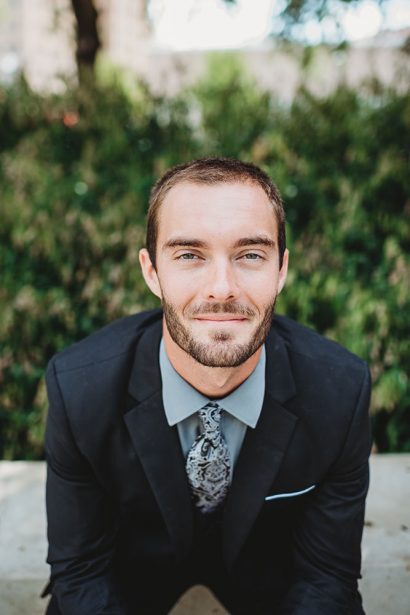 "What THRU Project has done is help me have mercy on myself … I know what I'm capable of, and I usually don't need to be told what to do. I just need to be told that it's okay that I do it. It's helping me with self-confidence"
Israel Brown reaches deep into his faith each day to heal from an abusive childhood and move forward with his life. He says he has been called by God to join the ministry when others in his situation might have lost devotion.
"I believe that my purpose in life is to share the love of Christ with people," says the 27-year-old UTSA student, who plans to attend Gateway School of ministry upon completing his bachelor's degree.
Israel doesn't remember when he first entered foster care, but he knows he lived in about nine foster homes by time he was two years old.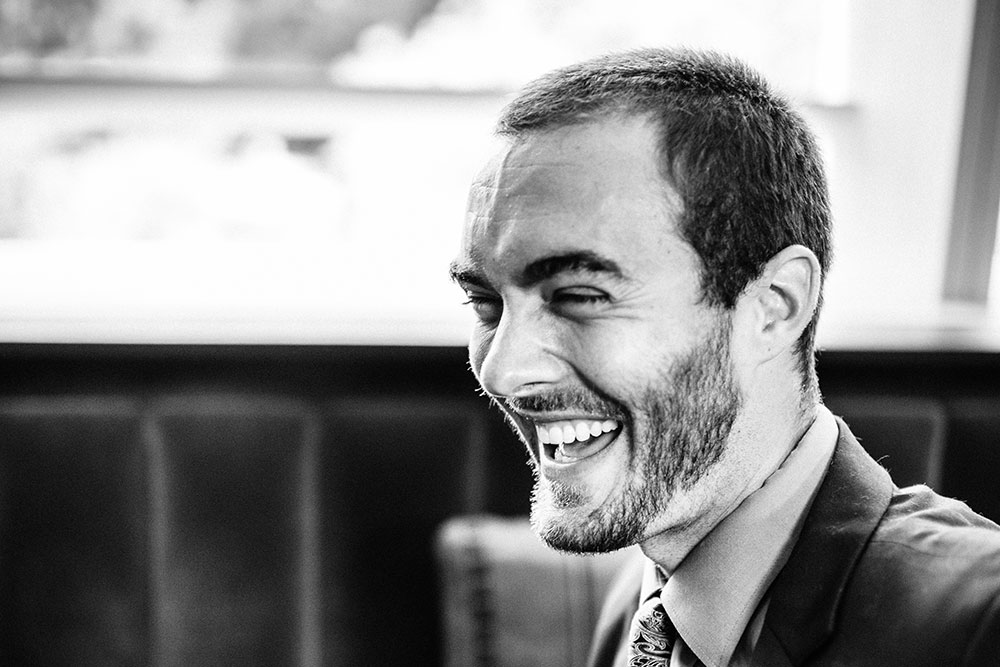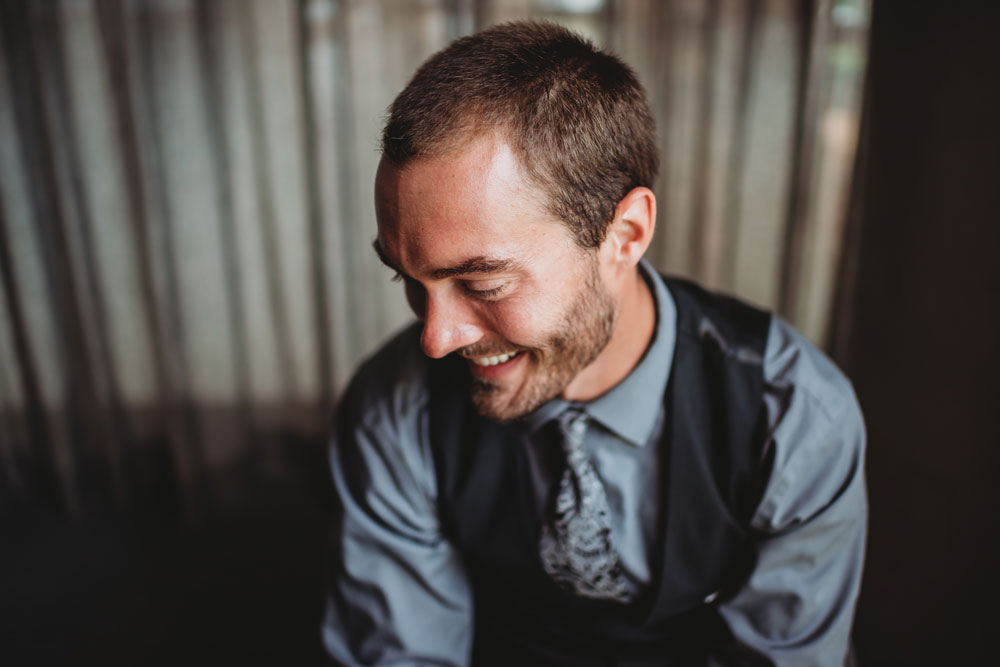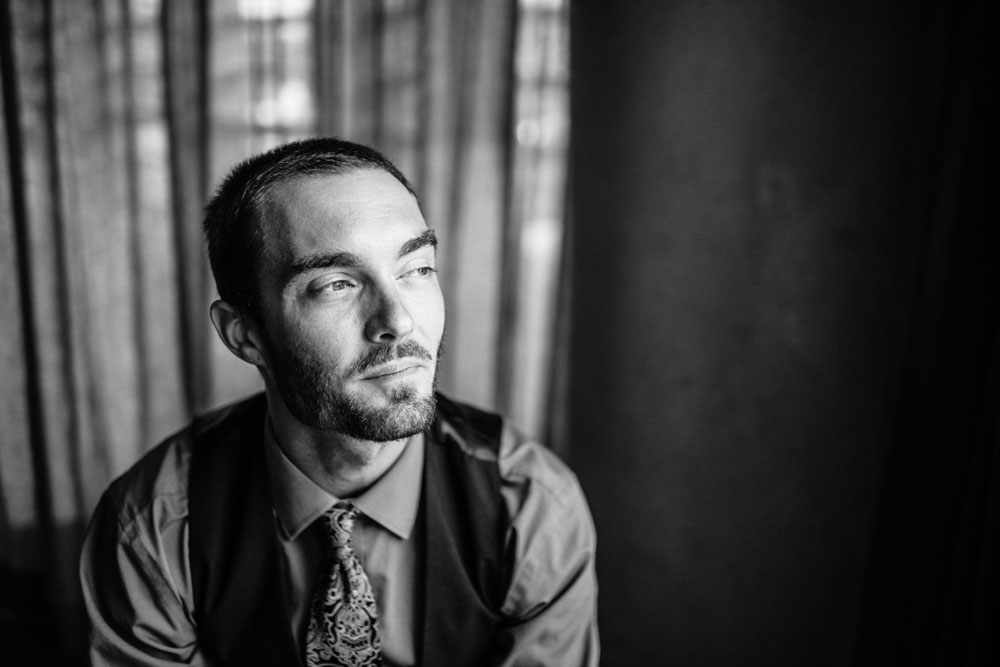 "I was adopted when I was three. I always say this because it's really important… adoption is great, but it is not the cure-all. A lot of the people I met going through the foster care system, even after being adopted, were taken out of one situation and put in another difficult situation," he says.
"I was abused for 12 years by my adoptive father. And you don't like to talk about it because… I'm just thankful that I had a family. But you still have to live with the fact that those things affect you and affect your relationships with other people."
Israel says former foster youth can be distrustful of both people and organizations who say they want to help.
 "They're used to people saying, 'oh, we're going to show up.' Then they show up for a day, and then they leave. They just don't trust what anybody says anymore. And that's what love is. Love is trust. If I can't trust you to show up, if I can't trust you to at least try, that's not okay."
THRU Project, a San Antonio non-profit that helps former foster youth transition from foster care to adulthood, is gaining the trust of youth abandoned by the very system that was supposed to take care of them.
THRU Project provides mentors, cell phones, bus passes, life skills training and safe, affordable housing. It connects aged-out foster youth with social service agencies and other non-profits that have resources to help them become independent adults.
Israel is a graduate of THRU Project's housing program, which helps these youth like him stand on their own feet through stable housing and accountability. They must work or finish school, keep a savings account and follow the rules. It has put Israel on the path toward his life's goal.
"I'm very set on what I want to do with my life… but what is my responsibility? My responsibility is to win souls for Christ. That can be done in the simplest of ways just by sharing love, and love is a difficult thing to share. You just help people. You have to be willing to show up," he says.
"THRU Project has been a great example of that, providing me with the resources like housing support, cell phone support. Honestly, more than the things that they provided me with, it's just the fact that they showed up… That is what sets THRU Project apart," he says. "It's easy to say, THRU Project gave me a cell phone, but if I didn't have somebody to call, why would I need a cell phone? Or a house? It's really important to have relationship foundations so that you value your environment, so you understand when you are given ten dollars, it's worth. That's why I like THRU Project… They're not just helping people get things. They're helping people understand and appreciate what it is to have those things."
He says THRU Project staff and his mentor are there when he needs help and even if it is just to talk through his emotions. Fear of abandonment is common among foster children.
"It's those opportunities to converse with people that remind me also of how I can help. I don't want people to give up on me, so I'm not going to give up on people."
He says he struggles in relationships because he fears the other person saying, "if you don't meet my expectations, then I'm not going to support you anymore. And that's not support. That's control."
Israel expresses a wariness of love, describing his abuse as someone punching you in the face, then kissing you and saying you're special.
"I wasn't mad because he hit me," he says of his adoptive father. "I was mad because he did it and he left," Israel says with raw emotion. He pauses to collect himself before continuing. "Like, how are you going to beat somebody down and then leave?"
In one particularly violent situation, Israel stood up to his father to protect his mom. She later asked Israel if he could forgive the man for his abuse. "I was like, yeah, I've done this many times. I've forgiven him every day for a long, long time," he says. His readiness to forgive angered her, which confused the boy whose faith preaches mercy.
"That's rough. You can't please anybody. I stood up for my mom, but I also like had his back, too, because the thing is, people aren't evil. And I have that understanding as a Christian," he says. "I forgave him."
He forgives but does not forget. Fear of becoming a reflection of his adoptive father has plagued Israel's adult relationships. He is divorced and hasn't seen his young daughter for two years. He says he worried about perpetuating the abuse when his marriage troubles began escalating. He couldn't disassociate his life today from his past so rather than replay the drama of his parents, he pulled away.
"When you start seeing that, you push the people you love away so they're safe, because you've seen what happens when people don't step away," he says.
It's a side Israel doesn't want his daughter to see, especially his post-traumatic stress. "We get trained reflexes," he explains. "You whip somebody and whip somebody and whip somebody, then at a certain point, you just touch somebody, and they'll have the same reaction. Their emotions are raw…and it's not even in their control."
Israel says growing up he didn't believe he could be his best self out of fear of being beat back down. Though he holds himself accountable, he appreciates the guidance and affirmation he receives from THRU Project staff.
"What THRU Project has done is help me have mercy on myself," he says. "I know what I'm capable of, and I usually don't need to be told what to do. I just need to be told that it's okay that I do it. It's helping me with self-confidence," he says.
"If you don't think you can be kind to yourself, then you're never going to try to exceed a certain point. You just can be like, well, everybody is okay with me being here. So I'm just going to stay here, and maybe even a little lower, because I don't want to offend anybody. Because if I offend anybody, then game over."
He admits plummeting to his lowest point recently, about wanting to go home with Christ. But while listening to Disney music he began thinking about his daughter. "Seeing her is a reminder that there was a point in my life when I hadn't experienced the world the way I've experienced it. There was a point when things weren't so chaotic, and people weren't so mean, and people weren't so cruel and lazy… There was a point when my being in it was enough for me," he says, "If she's still here, then I'll still be here."
 He says becoming a father reminded him he wasn't always how he see himself today. Unfortunately, that feeling was short-lived.
"It was the best day and still is the best day of my life… It was very bittersweet. I've created this beautiful thing, but I don't know how to love this beautiful thing because I haven't even learned to love myself," he says. "I wasn't ready, and I was never going to be ready because I was always going to have to deal with me."
There's an irony to the Bible verse Ephesians 6:1, which he heard over and again as a child: Children, obey your parents in the Lord: for this is right. But if you continue reading, he says, it also tells fathers not to provoke their children.
His favorite verse is Philippians 4:13. I can do all things through Christ which strengtheneth me.
 "It takes the strength of Christ to get me through every day," he explains. "If you don't know Christ, then you don't know love, because you can't know the author of love… Jesus was broken, and it was in his brokenness that he showed the most love. It takes a lot of faith to be able to be very broken."
To help former foster youth like Israel: